In the depths of the Tyrrhenian Sea near Corsica at depths inaccessible to divers rests the Roman wreck of the Daedalus 42.
The seas and oceans hide many secrets, and even those that we manage to know a little are not always accessible to humans. Such is the case with an ancient Roman wreck filled with thousands of amphorae that scientists have been exploring near Corsica.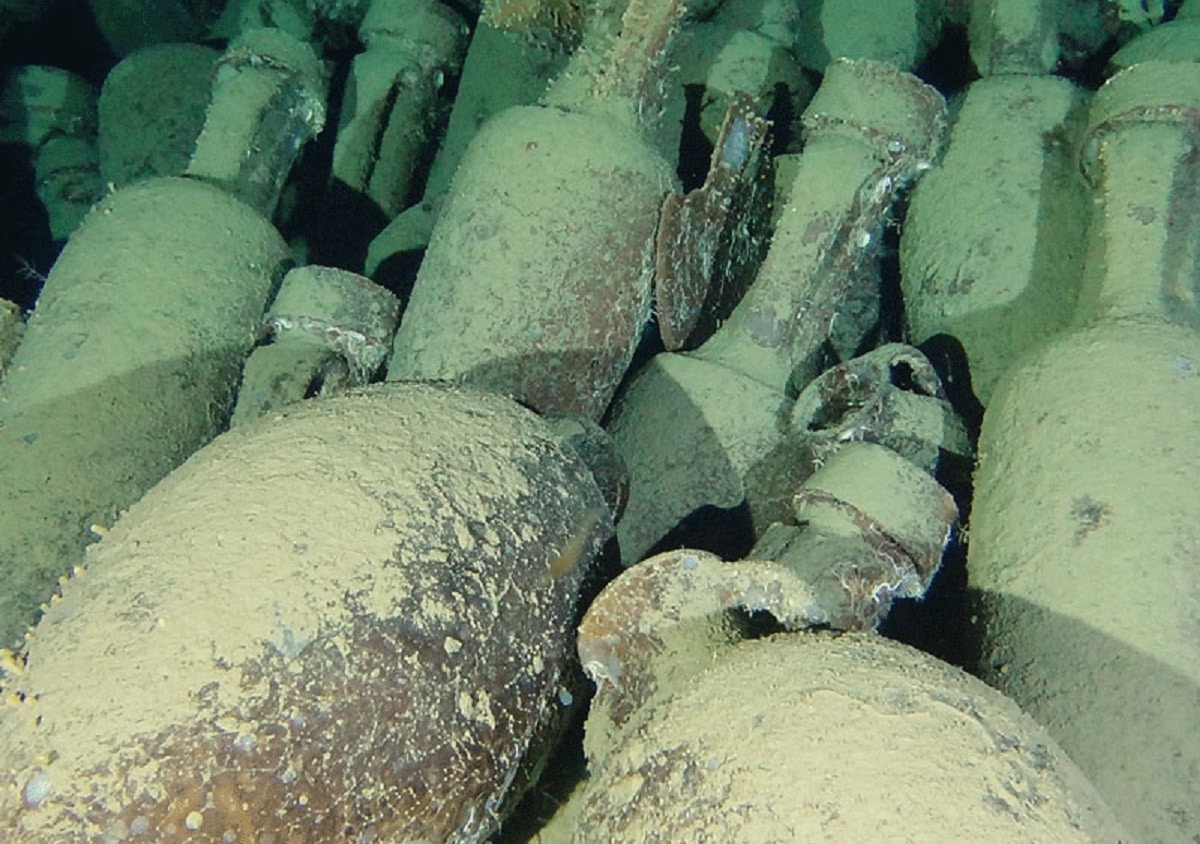 The found remains of the ancient vessel rest at a depth of as much as 730 meters. This makes their exploration and documentation possible only with special vehicles and remotely operated ROVs. Recently, the non-profit Italian organization Azione Mare released video footage of the wreck's exploration.
Footage from the wreck of the Daedalus 42
A combined Italian-French scientific team has taken steps to learn a little more about the mysteries of the Daedalus 42 wreck.
Dr. Franca Cibecchini, in charge of the marine archaeology of Corsican waters, and four technicians and researchers from the Département des Recherches Archéologiques Subaquatiques et Sous-Marines DRASSM, the French archaeological supervisor went together with Portovecchio to the site where the Roman vessel was found. As the archaeologists pointed out, the wreck is undoubtedly noteworthy for its large size and the thousands of amphorae of various types that rest nearby. The researchers also pointed out that the wreck is in relatively good condition and has never been damaged by trawling nets.
The research team has collected photographic and video material, which they will now use to create a 3D model of the entire site. This is another case where photogrammetry comes to the aid of scientists and makes it possible to study sites inaccessible to archaeologists.
In the attached video you can see different types of amphorae. As the researchers suppose, they probably date back to the 1st century BC. The vessels show white concretions of serpulid worms and the remains of bivalves similar to oysters and never before seen. Finally, the researchers stressed that the amount of plastic debris that the bottom current accumulates at the amphorae is impressive.
Photo: Azione Mare
---
To all enthusiasts of ancient wrecks and discoveries from the depths of the seas, we recommend the article by Mariusz Milka published in the 13th issue of our DIVERS24 quarterly! The digital version of the magazine is available free of charge, while the printed version you can buy in our online shop.