As announced, on July 26, the Toronto streetcar went as a diving attraction to the bottom of a flooded quarry in Piechcin.
The Piechcin quarry is one of the most popular sites on the diving map of Poland. So it's no wonder that the people who manage the diving base and the local scuba community work actively to make underwater interesting.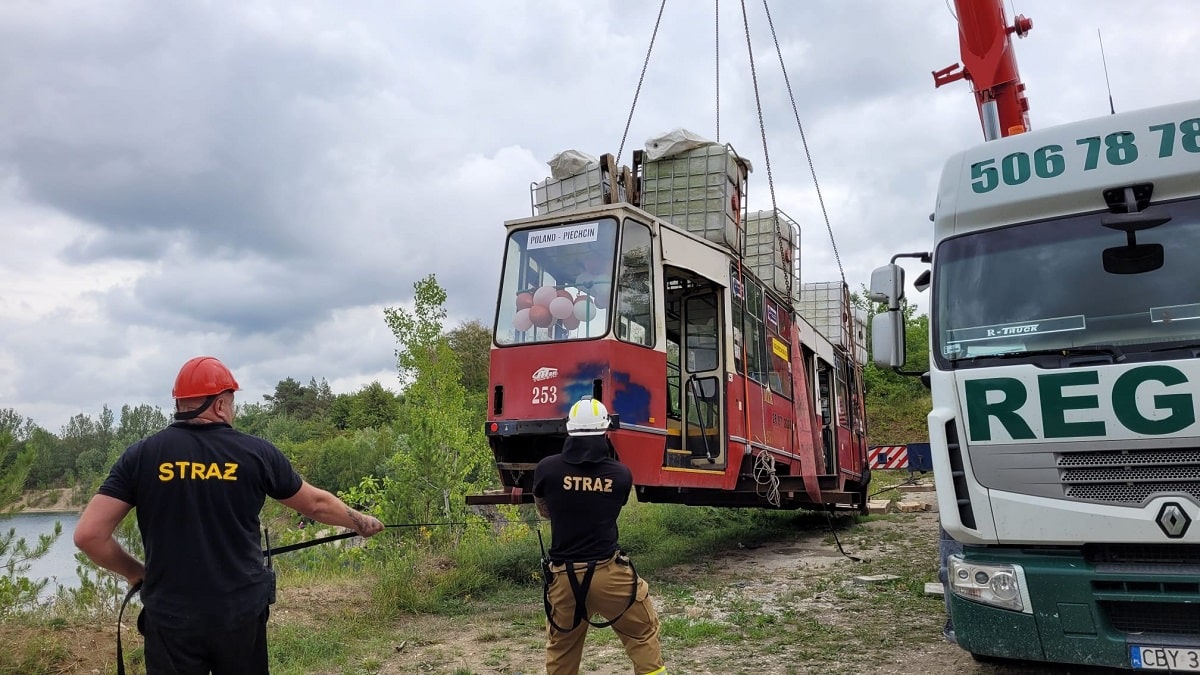 Now, a real colossus has joined the many sunken attractions! Withdrawn from service Toronto's Konstal 805 streetcar from 1984 measures 13.5 meters in length and weighs 8 tons. To set this giant on the bottom as planned, it was necessary to use a crane to lower the streetcar into the water. Everything was done under the guidance of specialists from the diving group of the State Fire Service in Bydgoszcz.
Previously cleared of superfluous elements, the hull of the streetcar floated on water. This was possible, thanks to the attached empty tanks and the use of idrodynes - special balloons for transporting objects in the water. Firefighters then towed the streetcar to the opposite bank of the quarry, where it was sunk.
Divers sometimes have crazy ideas, including one to make Poland's first streetcar land underwater and end its service there. Usually streetcars that end their service with us end up in the scrap yard. This time we managed to save one and it will serve divers for a long time in a fantastic reservoir in Piechcin - said Zbigniew Wyszogrodzki, president of MZK in Toruń.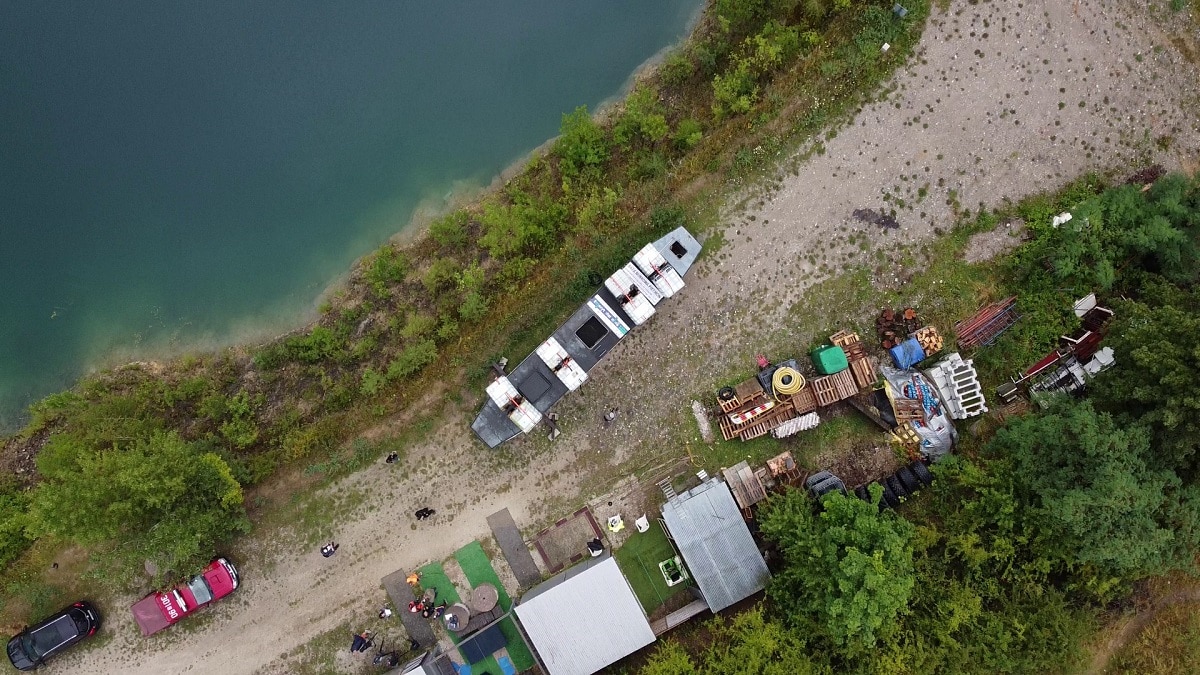 Thus, the streetcar joined other "wrecks" that rest sunken at the bottom of the quarry. These include Skoda Favorit, Hyunday cars, two Fiat 126p, a Lublin, a Diana scooter, a Kawasaki motorcycle and a "Czajka" tugboat.
Photo: MZK in Toruń Sp. z o.o.
---
In terms of diving, Drawsko Lake is an extremely interesting body of water. You will learn more about it in the 13th issue. DIVERS24 quarterly! The digital version of the magazine is available free of charge, while the printed version can be purchased in our e-shop.