On 10 September 2018, during a training session held in Italy's Lake Garda, a Polish diver known for exploring caves around the world - Krzysztof Starnawski - plunged to a depth of 303 metres. This is tantamount to conducting the deepest closed-circuit dive in history and joining the small group of people who have crossed the 300-metre mark during a dive!
After more than four years, the world record in closed-circuit diving unquestionably returned to the Pole. Previously, Starnawski became the deepest man diving in a closed circuit on 2 December 2011, when during a dive lasting 533 minutes and carried out in the Blue Hole, in Dahab, he reached a depth of 283 meters.
He held this title undeniably until 26 March 2014, when his dive to 290 metres was conducted by British diver Will Goodman. However, there was a lot of controversy surrounding his achievement, including the fact that Goodman had never before conducted dives exceeding 200 meters, and all 4 computers recording the record-breaking dive failed. The interested party also decided not to report his feat to the Guinness Book of Records, although he has an entry there in another category.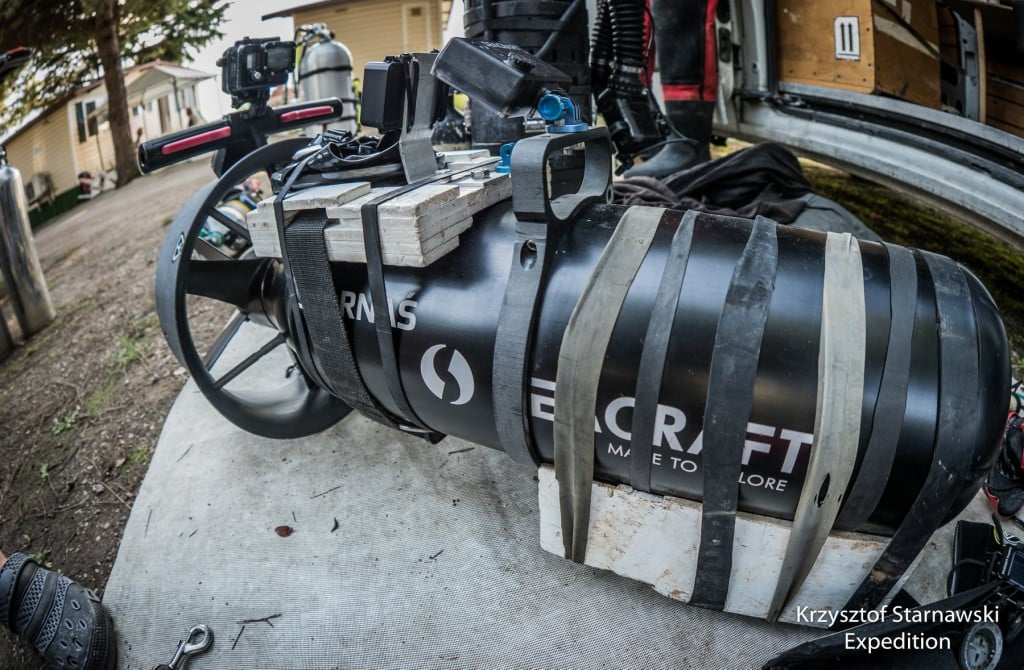 Krzysztof Starnawski in his own style, without grand announcements and making a big show, while realizing his diving plans, once again performs an amazing feat. As announced by the interested party, the above video was prepared quickly and soon we can expect more extensive material.
Source: Krzysztof Starnawski Expedition
[pro_ad_display_adzone id="25708″]